Thursday, 26 January 2017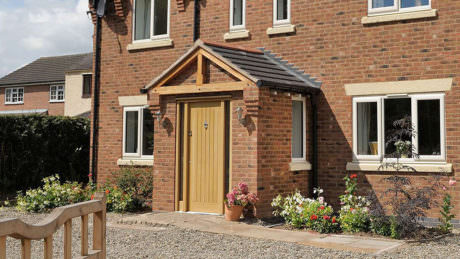 High Performance Double Glazed Doors in Peterborough
Keeping your home warm and secure is easy with our high performance double glazed doors in Peterborough. Every door in our range offers the most incredible features and benefits for your property, and they are super stylish too!
Here at I Want Windows and Doors, we pride ourselves on offering high quality double glazed doors to our customers that are installed by experts to ensure perfect fit and operation.
Our fantastic range of double glazed doors offers something for every area of your Peterborough home, so we have written this handy guide so that you can get inspiration for your home improvements.
Exceptionally Energy Efficient Double Glazed Doors in Peterborough
Double glazed doors by their very nature are energy efficient, however, when you choose to come to I Want Windows and Doors for your new doors, you will benefit from the very best thermal performance possible.
We work with Liniar to bring our customers in Peterborough a range of double glazed doors that excel when it comes to energy efficiency.
Every door in our range has a multi-chambered profile, which creates a thermal barrier, blocking out cold and retaining heat within your home. They have impressively low U-values, ensuring that they not only meet Building Regulations standards, but also exceed them.
With our double glazed doors, you will benefit from a warmer home, enabling you to use less heating and as such, enjoy lower energy bills.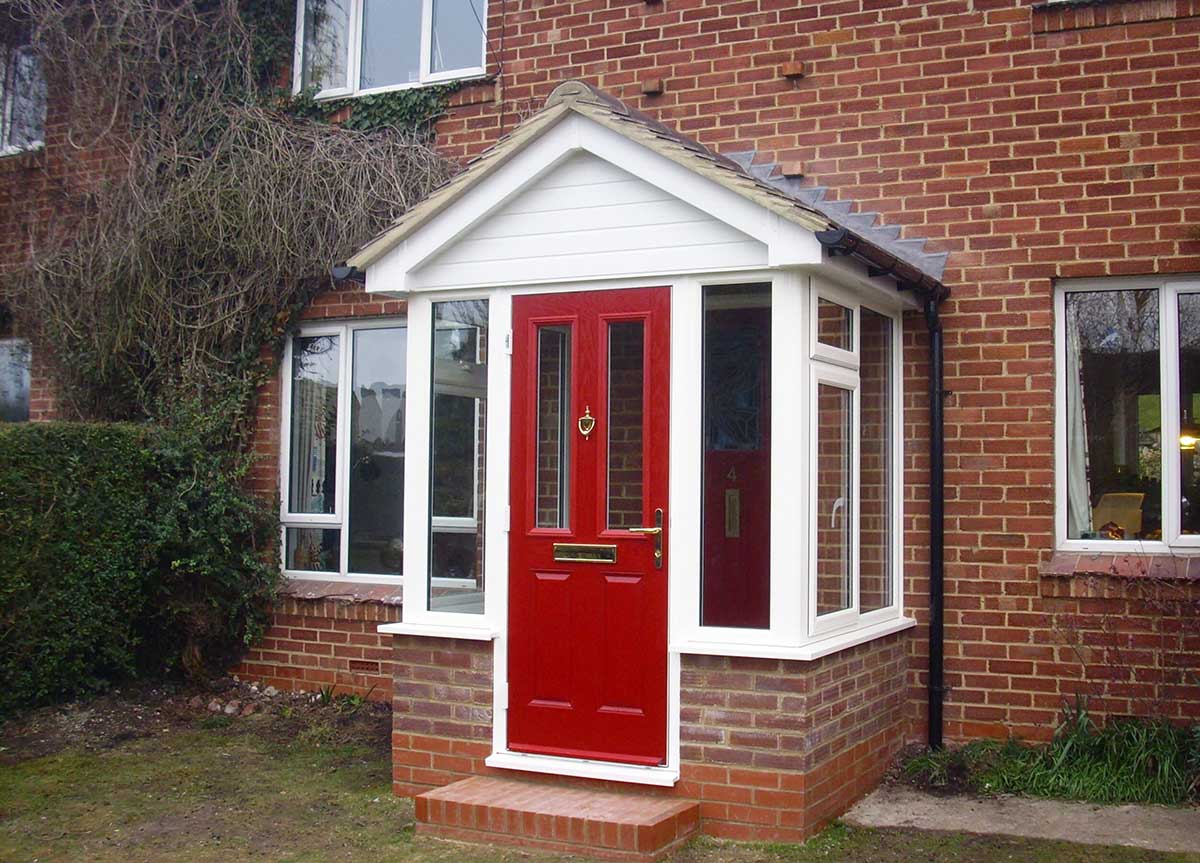 Double Glazed Doors in Peterborough – The Super Secure Home Improvements
Our double glazed doors also offer superb security for your Peterborough home. They are crafted from high grade uPVC and have hidden strengthening technology to ensure that they are rigid and robust
This impressive design is further enhanced by the state of the art Yale locking systems that we fit as standard.
Many of our double glazed doors achieve such incredible levels of home protection that they have even achieved Secured by Design accreditation. Look for the logo when you explore our website and you can enjoy security that has been tested to police standards and been approved.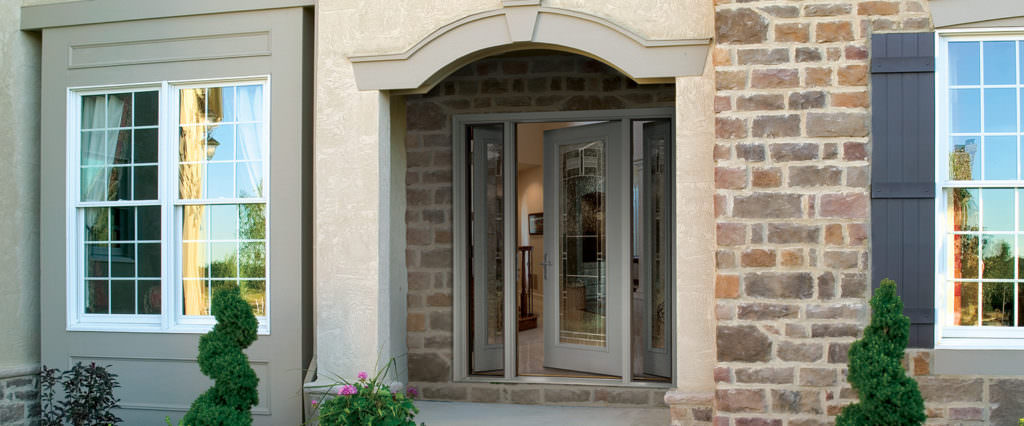 Stylish Double Glazed Doors in Peterborough
Finding the right double glazed doors to complement your Peterborough property can seem like a challenge, but with our fantastic collection, you can benefit from personalised style that completely suits your tastes.
Our double glazed doors can even be matched with our uPVC windows!
Choose from a range of design options, configurations and finishes to create your perfect double glazed doors. We even offer a selection of lovely hardware that will add to the style of your doors and ensure that the double glazed we install are perfect for you, right down to the last detail.
Our double glazed doors styles in Peterborough include:
uPVC Doors
Perfect for front doors or back doors, our uPVC doors come in a wide range of designs to meet your requirements. Whether you are looking for a traditional style with an authentic timber finish, or a modern design with a bright colour to contrast your brickwork, we have the perfect match for your Peterborough home.
Composite Doors
Our stunning range of composite doors provide you with all the beauty and finish of timber combined with the very latest innovations in uPVC technology. They are simply spectacular and offer the most incredible performance. They are a luxury option that is available at a cost effective price, making them a superb investment.
French Doors
French doors are one of the most versatile double glazed doors available. They can fit into almost any space and our fantastic for opening out into your garden or onto a balcony too. These gorgeous double glazed doors will enhance your home with elegance and charm, creating a wonderful feature entrance for you to enjoy.
Patio Doors
Our traditional patio doors are a fantastic combination of classic style and modern innovation. They are hard-wearing with a smooth operation and excellent security, yet you still benefit from expansive panes of glass, enabling you to enjoy amazing views and impressive natural light influx.
Bi-Fold Doors
Our state of the art bi-fold doors are the pinnacle of double glazed doors in Peterborough. They are simply exquisite and will transform the way you experience your home. Link the indoor and outdoor living spaces seamlessly and enjoy your expanded home.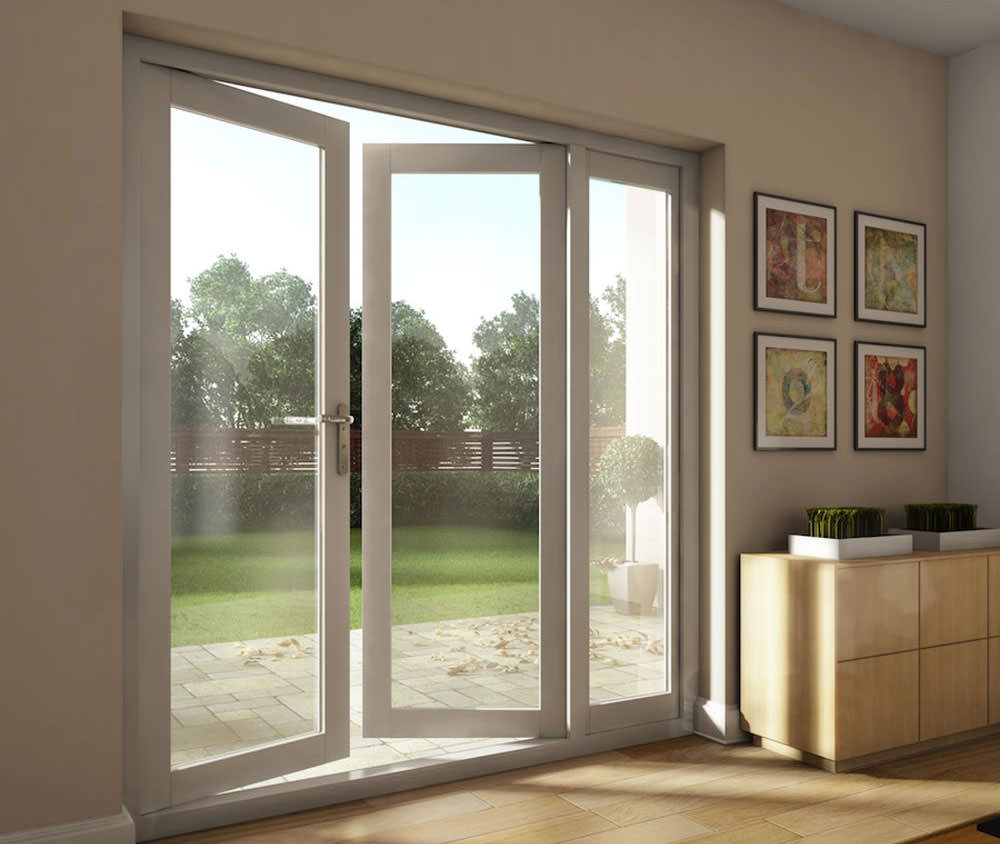 Double Glazed Door Prices For Your Peterborough Home Improvements
Our double glazed door prices are ideal for cost effective Peterborough home improvements. They are tailored to your specifications, ensuring that you can create new doors to suit your tastes and your budget.
Get an instant quote with our online door designer, it's so easy to use! Or, contact us and our friendly team will help you to find your dream double glazed doors at the right price.
Tuesday, 13 December 2016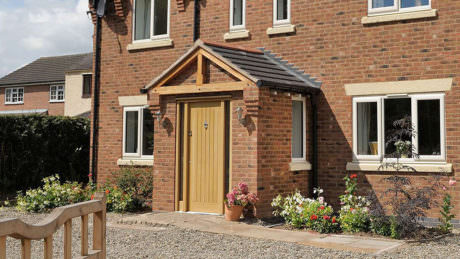 Front Doors to Transform Your Peterborough Home
Front doors are the welcome for your visitors and the aspect of your Peterborough home that you see the most. You need a front door that is appealing and stylish, one which will be inviting for you and your guests.
Here at I Want Windows and Doors, we offer a range of front doors to complement Peterborough homes and to enhance their beauty, as well as their performance.
We like to give our Peterborough customers choice when it comes to their replacement front doors to enable them to find the perfect fit for their home.
Read on to find out more about the simply stunning front doors we offer in Peterborough and how they could completely transform your Peterborough home. (more…)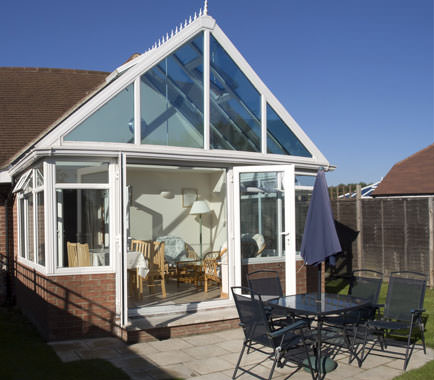 Quality Double Glazing in Peterborough
You can enhance your Peterborough home with replacement double glazing from I Want Windows and Doors. Designed and manufactured to offer supreme performance and incredible aesthetics, our double glazing really is exceptional.
You can choose from wonderful double glazed windows and doors that will enrich the performance and the beauty of your Peterborough home. (more…)