Guardian Warm Roofs in Peterborough, Cambridgeshire
We supply and install the Guardian Warm Roof to replace existing polycarbonate or glass roof conservatories throughout Peterborough, Market Deeping, Stamford, Yaxley, Thrapston, Oundle & Corby.
For many homeowners it's a familiar issue, they love their conservatory but can't enjoy it throughout the year as it's either too hot in the summer or too cold in the winter, with many dated conservatories suffer from constant leaks. The source of most common issues is down to one factor, the roof. When you replace the glass or polycarbonate roof with a new warm roof from Guardian™, you can improve the appearance and thermal performance, allowing you to have an additional room to your house that you can use all year round.
Style and Performance
By replacing your old conservatory roof with a Guardian warm roof, you'll completely transform the aesthetic of the rear of your home and garden. This beautiful addition is simple to install and will make your conservatory look and perform just like a modern extension. Choose a tiled finish to perfectly match the rest of your home, add one or more roof windows if you wish and you can achieve all the benefits of a high spec house extension along with the simplicity and style of a conservatory.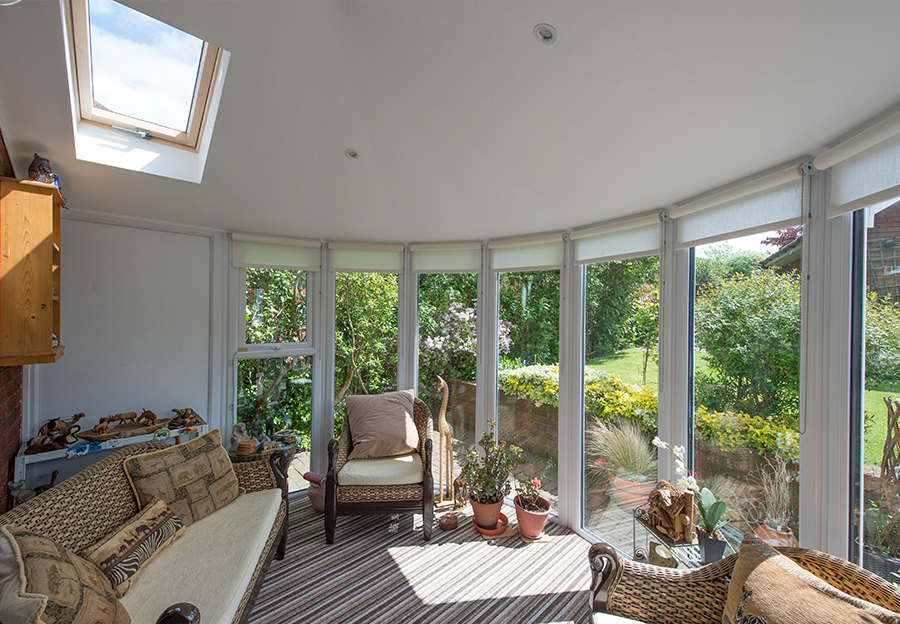 Additional Space
A replacement Guardian™ roof will turn your conservatory into whatever you want, from a
kitchen extension or family dining room, a playroom, games room, TV lounge, library, home study or office. All of a sudden it's a year-round living area instead of being an occasional use space. Why not take it to the next level by adding bi-fold doors to open your house up to the new room, garden or both.
Cost Effective
With extensions costing between £25-£60k depending on size and specification, converting your existing conservatory to a Guardian warm roof is an attractive and cost-effective option.
With the base and frames already in place, you can achieve a top spec extension for a fraction of the cost!
Why choose us?
We are verified Guardian Roof installers which means that we have undergone full training to guarantee your new warm roof will be surveyed and installed to the highest standard. We are also in the LABC partnership scheme with Building Control, so your installation is guaranteed to be fully compliant including issuing a Completion Certificate at the end.
We guarantee your installation for ten years and include an insurance backed warranty for extra piece of mind. All surveyors and installers are MTC qualified with Stroma verification.
Our in-house team will design and build your dream home improvement without relying on sub-contractors. Not only does this keep your project on time and budget but also guarantees the standard of our work.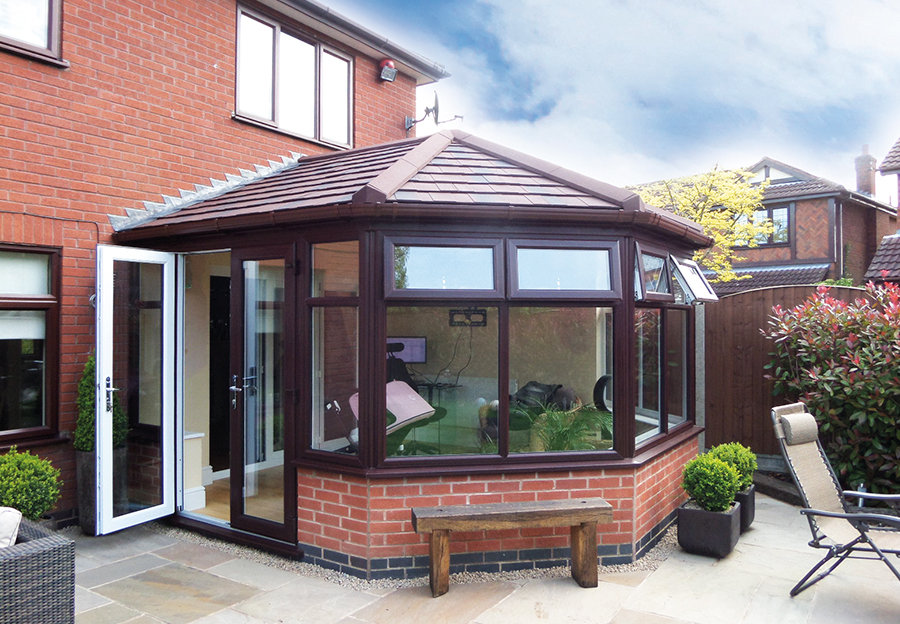 Replacement Conservatory Roofs
Why not replace you current polycarbonate or glass roofs with the latest in roofing systems and enjoy the feeling of an additional room that can be used throughout the year. If you're tired with your conservatory being too hot in the summer and too cold in the winter, then look no further than I Want Windows and Doors. Our approved installers have extensive experience in replacing conservatory roofs across Peterborough, Cambridgeshire and the surrounding areas.
Does your conservatory roof struggle to ward off the elements? Perhaps it was previously installed incorrectly, which has lead to some faults. Maybe it's just a bit too old! We can provide fantastic deals on a selection of conservatory roofs, glass roofs, warm roofs, tiled roofs and solid roofs to existing conservatory owners.
Here at I Want Windows and Doors, we promise to offer you only the best quality products when it comes to your new or current conservatory. We can guarantee that our warm roofs are the ideal way to finish off your new extension with style, security and affordability in mind. Our warm roofs from Guardian are also the perfect solution to rejuvenate your tired old conservatory. Our experienced and accredited installers have been assessed and approved by Guardian Roofs to provide you with peace of mind when choosing us. We've worked hard to forge a strong reputation as a trusted local company , servicing homeowners throughout Peterborough, Cambridgeshire and the surrounding areas.
Warm Roof Prices in Peterborough
Our warm roofs for conservatories are specifically tailored to bring you the best deal possible whilst also maintaining the premium quality of premium price-tags, all at competitive prices.
If you have decided to update your existing extension, orangery or conservatory with a new model, then get in contact with us today. Our team will happily discuss the options we have available for your specific situation.
Alternatively, click here to start your online quote right now for those competitive warm roof prices! There are many other products that you can select to receive a tailored price from our design tool.
Start Your Warm Roof Quote