EXTENSIONS IN PETERBOROUGH, CAMBRIDGESHIRE
Your One Stop Extension Solution In Peterborough
Planning an extension for your home in Peterborough is a long and complicated task. You need to make sure that your design complies with planning permission guidelines and meets building regulations. Choosing the right style, size and layout for your building is important too. Then there's the issue of choosing the right contractors to complete the work and liaising with them.
We install extensions in Peterborough, Market Deeping, Stamford, Yaxley, Thrapston, Oundle & Corby. We will consult with you and create a personalised design that complements your home and design requirements. You will enjoy a tailored design that will last, be a genuine investment and give you many years of use and pleasure.
A Better Choice For Your Home Expansion Project
I Want Windows and Doors will handle all aspects of the extension build at your Peterborough home. We will survey the site first and complete any additional tasks required - including building work or any landscaping needed to make room for your new structure.
If you need an update on your extension, or have a question, you'll only need to make one phone call. The entire process will be streamlined and have only minimal impact on your daily routine. Call us today to find out more or use our free design tool to explore ideas.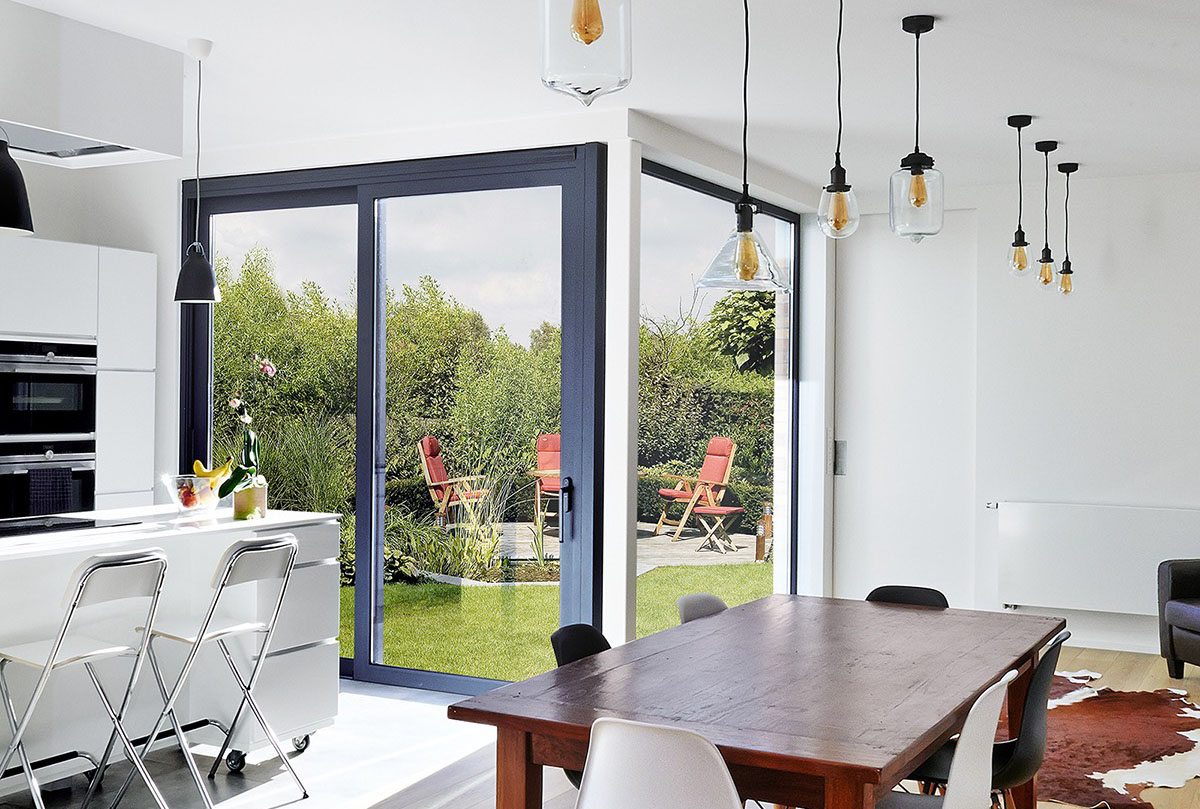 An Extension With A Warm Roof
You'll be spending a lot of time in your new extension. Whether you need a new open-plan kitchen area, living room or place to work, your new structure will need to be habitable all year-round. By including a warm roof in your design scheme, you'll be able to use your room 24/7.
We use the Guardian Warm Roof system. This market-leading tiled roof option will make your extension private and feel more like a natural continuation of your home. It's lightweight design will also make it easier to cut through any red tape imposed by your local authority in Peterborough.
Option No.2: A Flat Roof Extension
A flat roof extension is another option you can explore for your project. If you want to let lots of light into your space, a roof lantern can be incorporated into the design to ensure adequate illumination. Alternatively, you may prefer to leave things as they are. We'll help you make the right choice.
We would recommend using full-height glazing and bi-fold or patio doors as part of your planned design, especially in the event that you choose to have a flat roof without a lantern. This will prevent your room for feeling too enclosed and claustrophobic. Explore your options online using our design tool today.
Add Value With Liniar Window and Doors
An extension roof is only one element of the design process you'll need to think about. Choosing the best doors and windows for your project is equally important. We've chosen Liniar as our partner for uPVC windows and doors, which means you'll benefit from market-leading aesthetics and performance that is truly outstanding.
Liniar windows and doors typically achieve an 'A' rating, so you'll be able to enjoy incredible thermal performance. The woodgrain foils used in their products are so convincing, it's hard to believe the products are made from uPVC. Their double glazing is also 100% lead free and, therefore, environmentally friendly.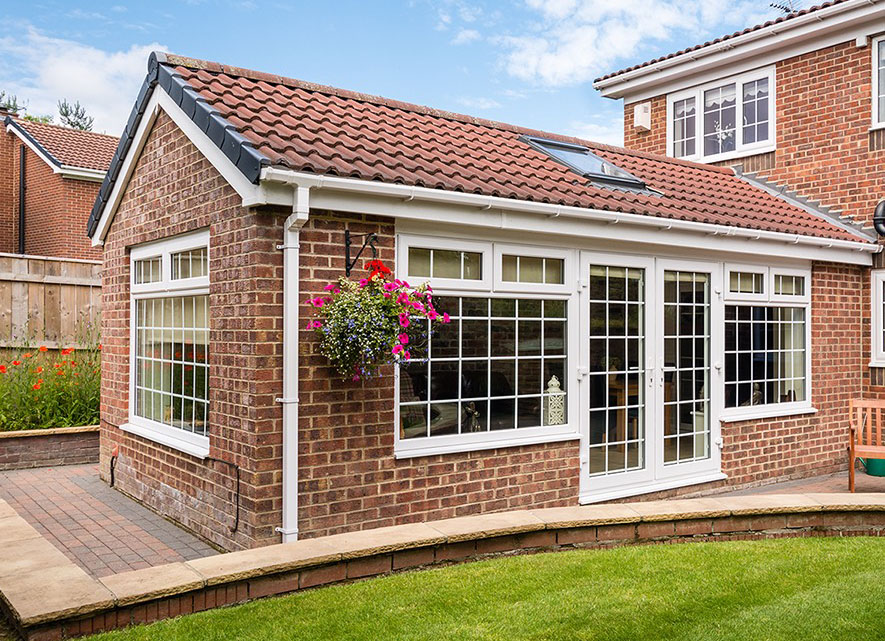 Are You Looking For Extension Inspiration?
There are so many possibilities when it comes to designing your new extension - and we have the products and expertise to make your project in Peterborough the success it deserves to be. Turn your new room into an open-plan kitchen diner, a lounge area for entertaining or even a place in which to study.
You won't need to worry about liaising with planning teams and building regulation advisors at your local authority in Peterborough, either. Our products are built with such regulations in mind and we'll handle all the telephone calls and paperwork for you to make things even easier. Call us for more information now.
Explore Different Building Configurations
Which shape is best for your new house extension? This will depend on how much space you have, what your structure will be used for, and your budget. With so many different shapes and styles to choose from, you'll be able to find a solution that addresses your requirements - without the need to compromise.
An Edwardian style extension is square and wastes no square inch, so would work well as a living area. A P-shaped extension could be divided into narrow dining room that led into a small lounge space - or you could have a small lean-to room without connecting doors where visitors could eat and enjoy drinks.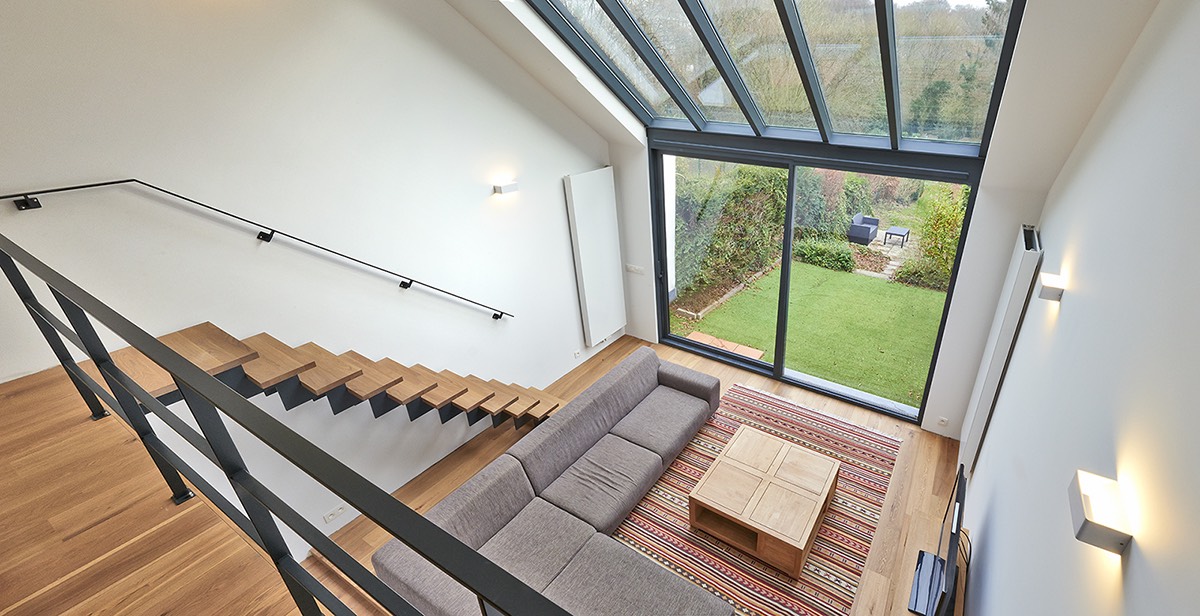 I Want Windows: The Convenient Choice
Remember, we will take care of everything. You won't have to manage different contractors to get the work done- taking up time that you can't afford to waste. One call to our friendly team is all that's needed to get a response to your questions - before, during or after work has been completed at your home.
Our team will work quickly and efficiently on your extension project and keep disruption in your home to a minimum. The finished product will meet your requirements in full; but if you're not entirely satisfied, we'll work with you to put things right as a matter of priority. Call today for advice and prices.
---
Extension Prices, Peterborough
Contact the I Want Windows team today for advice you can trust and affordable prices. Get an online extension quote by visiting our design tool.
Start Your Quote