Conservatory Roofs in Peterborough, Cambridgeshire
We supply and install a range of conservatory roofs to properties throughout Peterborough, Market Deeping, Stamford, Yaxley, Thrapston, Oundle & Corby.
Here at I Want Windows and Doors, we promise to bring you only the highest quality products when it comes to your new or current conservatory. We offer a variety of top-quality services to all of our customers, and we can guarantee that our conservatory roofs are the optimum way in which to complete your new extension with style, security and affordability in mind. Our highly experienced and qualified installation teams have garnered a reputation throughout Peterborough, Cambridgeshire and the surrounding areas for producing top-quality conservatory roofs that compliment and complete your extension flawlessly each and every time.
We offer a variety of styles and designs for your conservatory roofs, each of which adheres to the exacting quality standards we maintain across all of our products. Once installed, each of our products is in it for the long-term, so you can rest assured that wear and tear won't be a problem for your new conservatory roof. All of our products are strictly tested to handle the most extreme of weather conditions, to ensure that they not only maintain functionality but also quality over time. Through heavy rain and howling winds, your conservatory roof will retain that level of quality it shows on the day of installation, and will continue to do so for years to come.
Similarly, we can offer a variety of customisation options that can tailor your conservatory roof to your specific requirements, so that you'll be able to ascertain that your conservatory roof meets both your practical and aesthetic needs. If you want to find out more about the great deals we have on offer for conservatory roofs and more, then get in touch with us as soon as possible.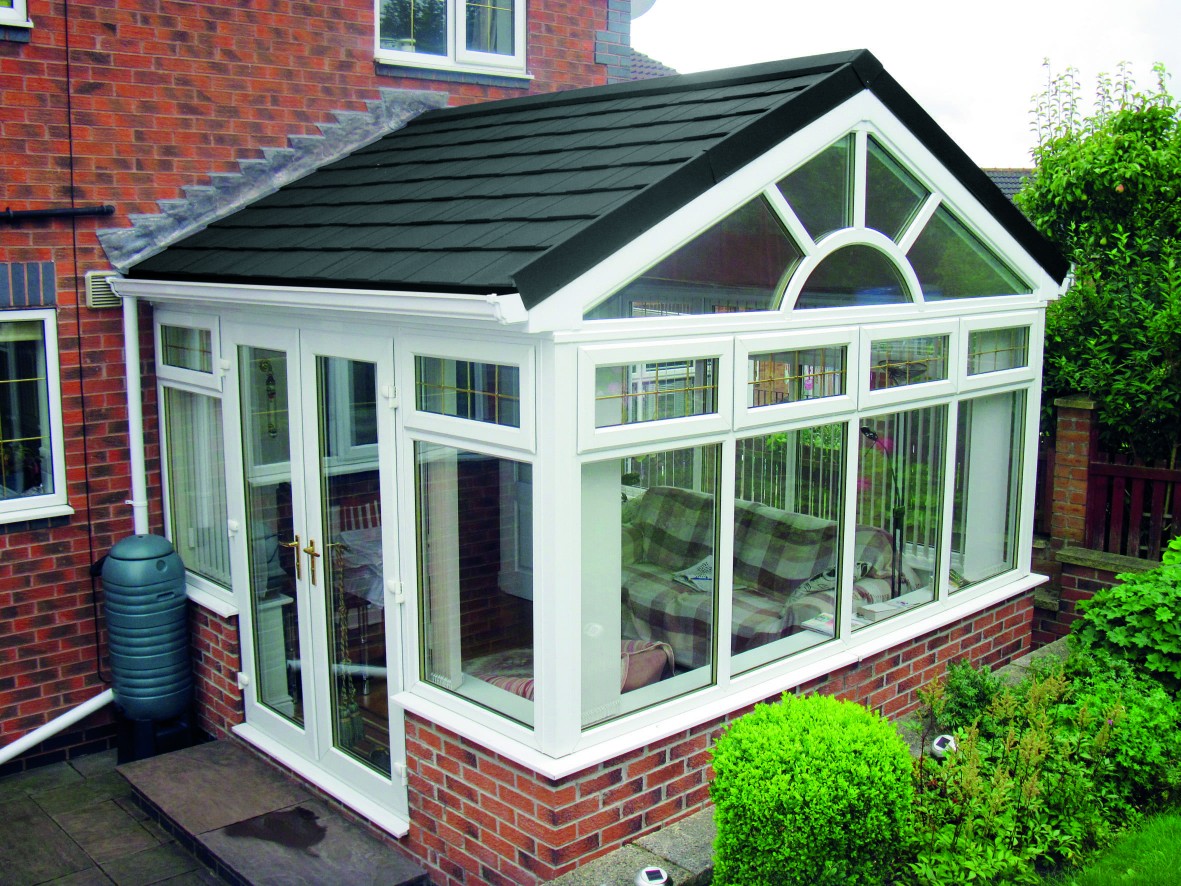 Choose the Conservatory Roof That's Right for You
Each of our conservatory roofs adhere to the same rigorous standards in quality, and can be trusted to perform efficiently for years to come no matter the design you choose.
Warm Roofs
We're excited to be able to bring you the Warm Roof from Guardian, the most popular manufacturer and supplier of conservatory warm roofs today. Our warm roof is compatible with many conservatory types that can offer you a host of qualities that make it worth the purchase, and looks the part thanks to a series of sleek trimmings and cappings.
Not only is it fully customisable with a range of finishes and tile colours, but you will also benefit from a host of efficiency qualities that will outshine other conservatory roofs on the market. Capable of achieving an incredible thermal U-Value of 0.18W/m2K, the warm roof also comes with full LABC and LABSS approval and a full engineers report. The warm roof is a fantastic and contemporary way to complete your conservatory.
Tiled Roofs
If you're looking for a stylish and affordable way to complete or renovate your conservatory, then you may want to consider one of our tiled conservatory roofs. Yet another result of the top-quality manufacturing techniques we make use of, the tiled roof is hand-crafted to combine affordability and quality into the perfect way to top off your extension.
Furthermore, our tiled roofs are easy to install, meaning that you can spend less time thinking about installation, and more time sitting under your brand new conservatory roof. This efficiency also comes with it our guarantee that we'll get this right the first time, and that your new conservatory roof will comply with all UK building regulations.
Solid Roofs
As with all of our products, our solid conservatory roofs are purpose-built to meet only the highest quality standards. Our talented team of experts are members of an experienced installation team, who are well-trained to fit your conservatory roofs in record time and to a professional standard. Furthermore the level of customisation available to you makes our solid roofs a solid choice for your extension.
We also guarantee that our solid conservatory roofs are economically efficient, built to maintain that optimum thermal efficiency that will reduce your heating bills and your carbon footprint. All of this is managed within the same gorgeous design that excites the eye, no matter the style.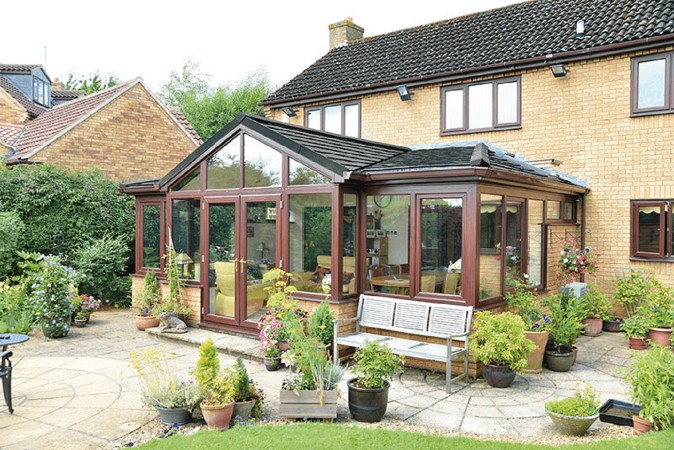 Replacement Conservatory Roofs
We don't limit our services to those purchasing new conservatories however; if you're having trouble with conservatory roofs then look no further than I Want Windows and Doors. Our qualified team of experts have extensive experience in replacing conservatory roofs across Peterborough, Cambridgeshire and the surrounding areas, no matter the reasoning.
Maybe your conservatory roof has struggled to fend off the elements over the years. Perhaps it was previously installed incorrectly, leading to some form of fault. Perhaps it's just a bit old! Whatever the issue, we can provide all of the above services, including our fantastic deals and selection of conservatory roofs, to existing conservatory owners as well.
Conservatory Roof Prices in Peterborough
Our conservatory roofs are all competitively priced, and specifically tailored to bring you the best deal possible whilst also maintaining the premium quality of premium price-tags.
If you want to get started on completing your conservatory roof, or if you have decided to update your existing extension with a new model, then get in contact with us today. Our team will happily discuss the options we have available for your specific situation. Alternatively, click here to start your online quote right now for those competitive conservatory prices!
Start Your Conservatory Roof Quote