Beautiful uPVC Doors in Peterborough
uPVC doors are a great way to refresh the appearance and the performance of your Peterborough home. You can choose from contemporary aesthetics, through to traditional finishes to complement the style of your property and reflect your personal tastes.
Here at I Want Windows and Doors, we supply and install a wide range of fantastic uPVC door styles, each one designed to the highest standards and incorporating the latest technology.
Our uPVC doors are energy efficient, superbly secure and offer a long lasting, low maintenance finish.
Read on to find out more about the uPVC doors we offer to Peterborough homeowners.
Energy Efficient uPVC Doors
Our uPVC windows and doors are designed using the most contemporary uPVC, which ensures they are at the forefront of the industry when it comes to thermal performance. The Liniar design incorporates an exclusive multi-chambered profile which maximises energy efficiency.
This profile acts as a thermal barrier, blocking cold air out and ensuring warmth is retained. You will not only feel the benefit of this energy efficiency as soon as your uPVC doors are installed, you could also see your energy bills lowered as you will require less heating to maintain a comfortable temperature within your home.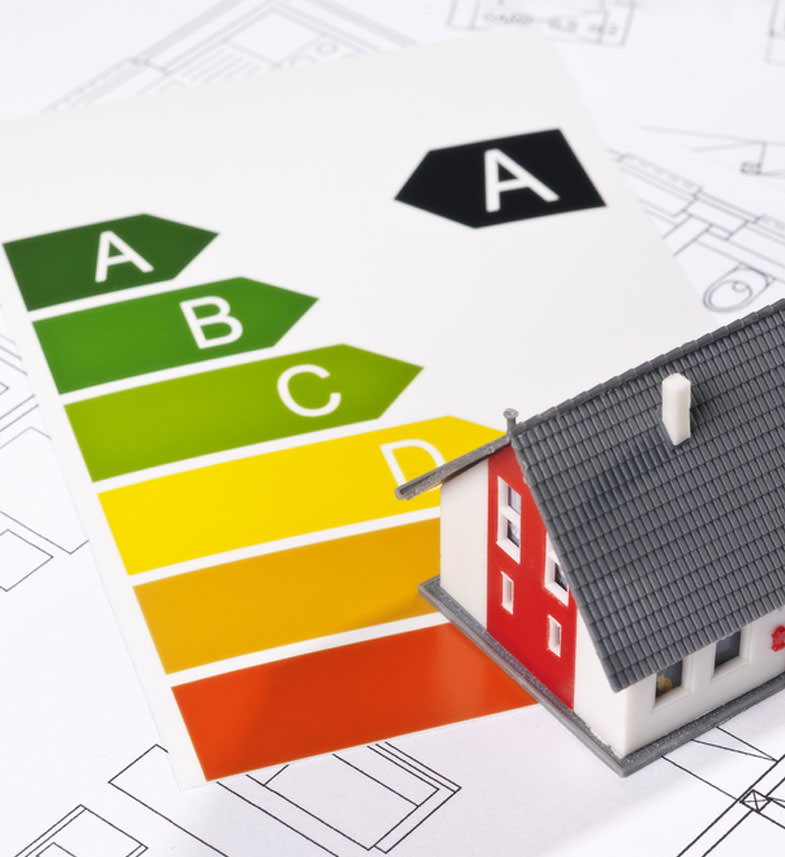 Unrivalled Security
The Liniar uPVC doors we offer use state of the art design to ensure that they are superbly strong, this makes them a challenge for intruders in itself, however, we then install the very latest high security locking systems to maximise the protection these doors offer your Peterborough home.
Our Yale locking mechanisms are so impressive, they are even Secured by Design approved. You can be confident that your property and family are being kept safe with our uPVC doors.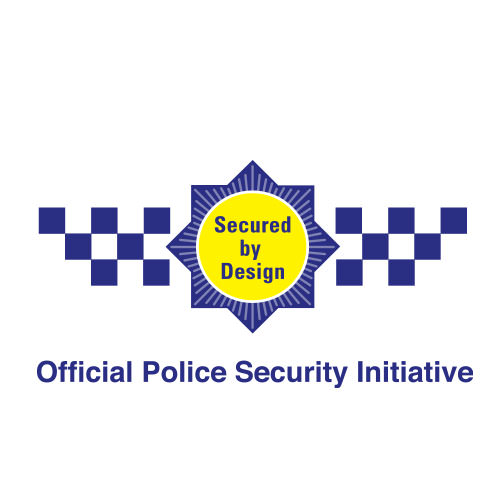 Eco-Friendly Doors
Choosing new uPVC doors, you want to make sure that they meet all the latest legislations and have peace of mind that they are kind to the environment. The Liniar range of uPVC doors are incredibly environmentally friendly, as every part of them can be recycled.
They are also completely lead-free, making them one of the most environmentally friendly uPVC doors available.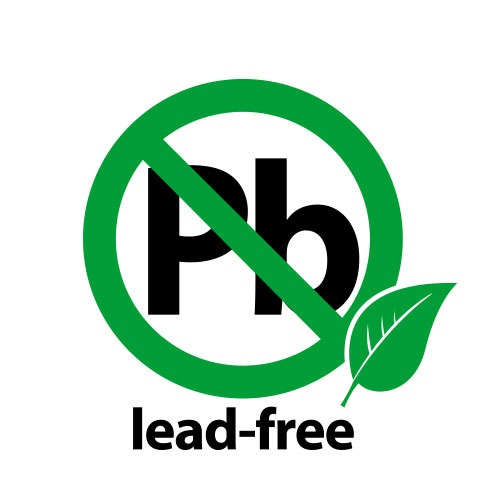 Designed For You
Our uPVC doors are designed just for you. You choose the right style for your Peterborough home, and then we provide you with options to make it truly your own.
There are panel designs, colour finishes and woodgrain foils to choose from, as well as accessories and hardware options. You can create the perfect uPVC door for your Peterborough home simply and efficiently with our online door designer too. Try it now!
We offer several styles of uPVC doors to choose from, read our summaries below for inspiration, then take a look at the doors section of our website for further details.
Whether you are looking for a front door or a back door, our uPVC doors come in a range of designs to enhance your home and appeal to your tastes.
These superb uPVC doors will add style and character to any Peterborough home and are one of the most cost effective options for double glazed doors on the market.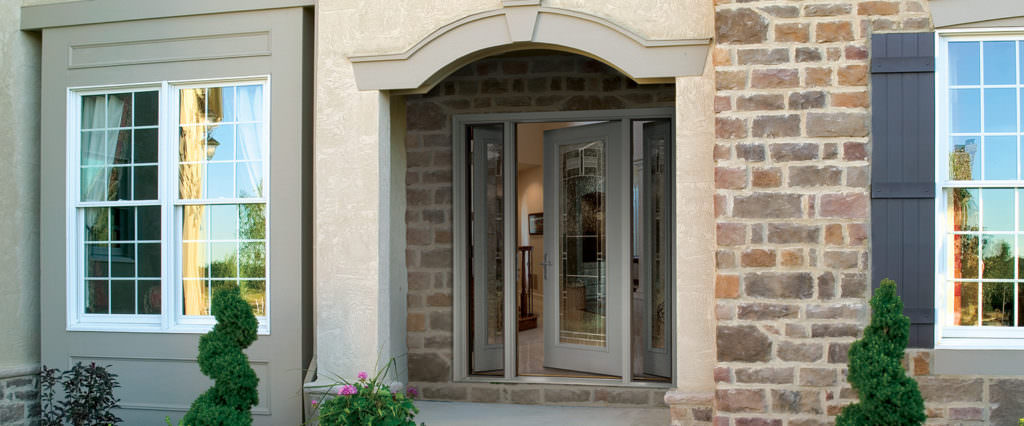 You can add an element of European flair to your Peterborough home with our stylish French doors.
These elegant doors are designed to offer a beautiful entrance to your garden, or even your balcony, enhancing the natural light coming into your home and giving you a stunning view of the outside world.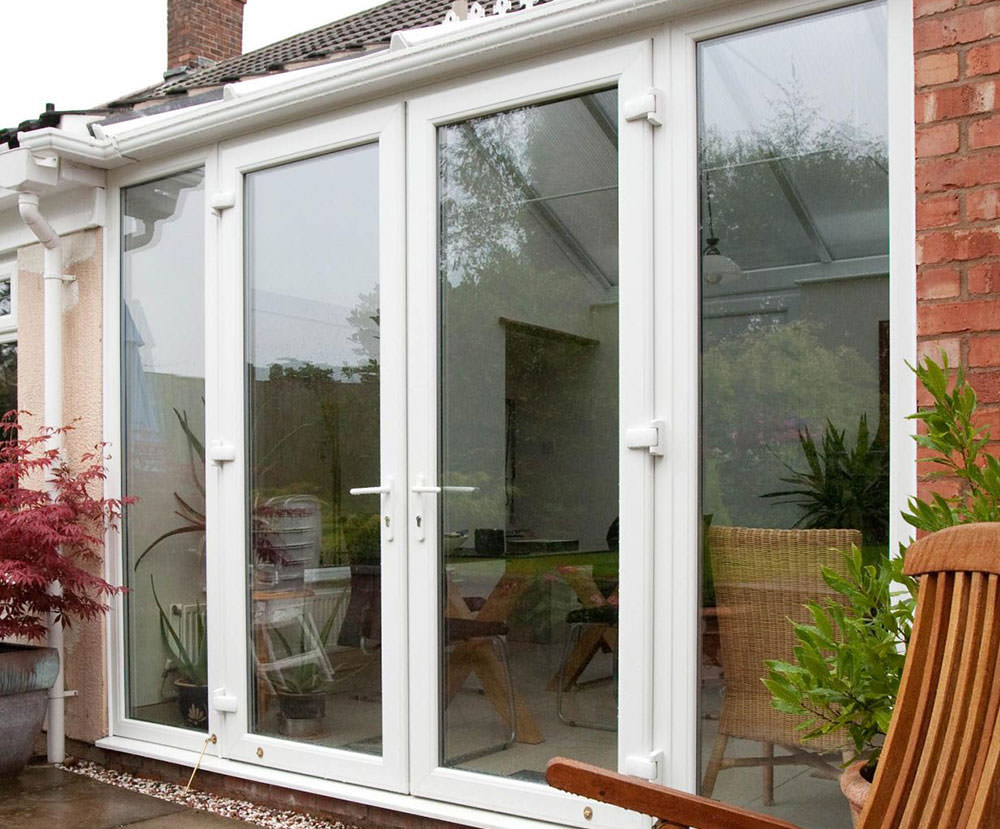 uPVC Patio Doors
The floor to ceiling glass of our uPVC patio doors will create a wonderful vista in your Peterborough home, enabling you to enjoy panoramic views of your garden.
Natural light will come flooding in through the expanse of glass and you will benefit from superb thermal performance too. These wonderful sliding doors will enhance any property.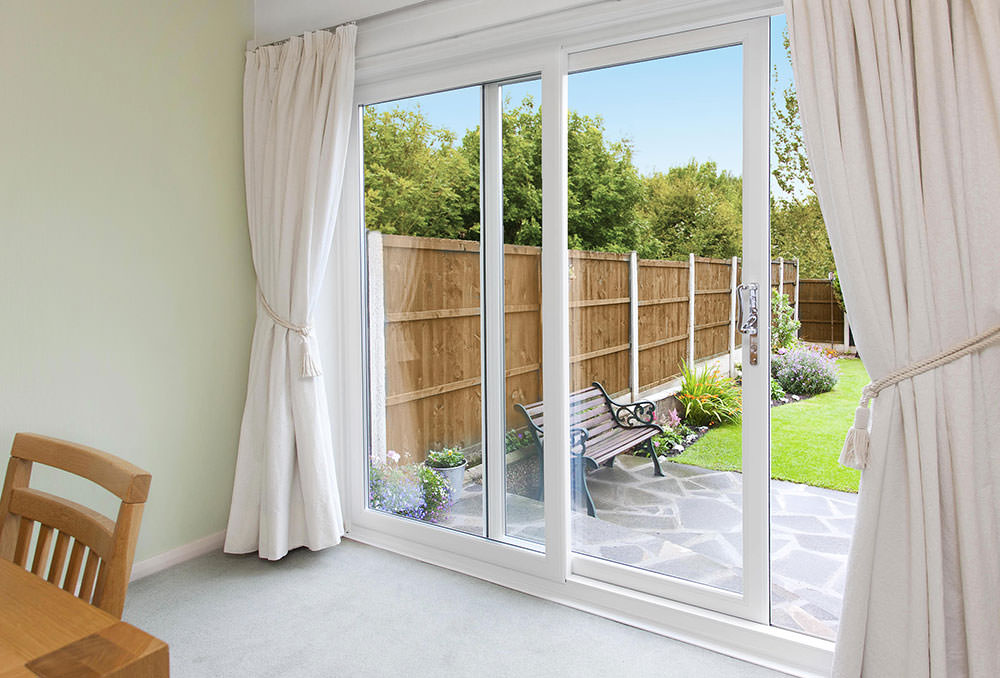 uPVC Bi-Fold Doors
Add luxury to your Peterborough property with our spectacular uPVC bi-folding doors. These amazing doors will enable you to combine your indoor and outdoor areas, creating a unique and blended living space for you to enjoy.
They present a whole new lifestyle experience, providing opportunities to enjoy your home in new ways.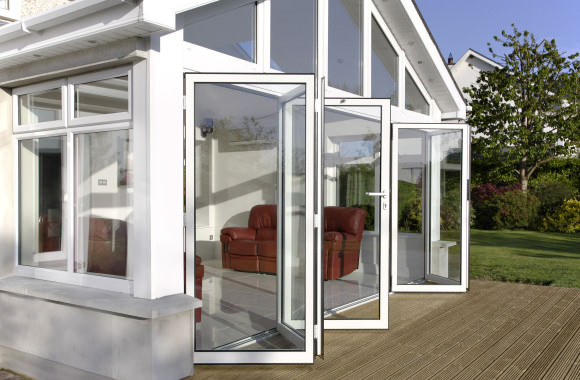 uPVC Bi-Fold Door Prices Peterborough
Our uPVC doors are exceptional in every way, and will suit any Peterborough home. Please do get in touch if you have any further questions, or simply wish to discuss your home improvement requirements. We have experts on hand ready to speak to you about your new uPVC doors.
We also offer online quotes with our door designer. The system is easy to use, enabling you to create your perfect uPVC door and get an instant guide price. Take a look!