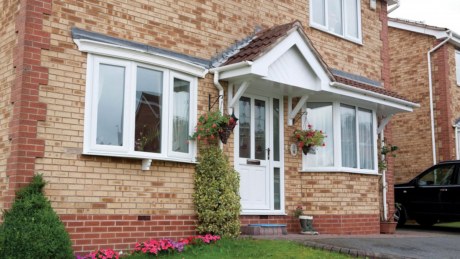 Quality uPVC windows in Cambridge
I Want Windows and Doors uPVC windows are the ultimate home improvement for Cambridge households.
Our uPVC windows were made in Britain from scratch by our honorary supplier Liniar, a leading manufacturer.
Liniar are an advanced, innovative uPVC windows manufacturer, who alongside us ensure customers a truly unique service.
Every ounce of glass in our uPVC windows is closely analysed by Liniar, meaning they only provide the best quality to us.
We are extremely proud of our uPVC windows, which are capable of totally transforming Cambridge homes.
There is great option to personalise your uPVC windows in Cambridge, just visit our catalogue to find a suitable match.
To help you with your uPVC windows search, we are giving you a closer look right now.

Accurately Measured uPVC Windows Profiling
Liniar are responsible for profiling our uPVC windows who are leading the way in windows technology.
They are environmentally friendly, 100% lead-free, and totally firm and secure. We select Liniar for our uPVC windows for this reason.
Within the uPVC windows are high performance gaskets, which maintain tight weather seals preventing draughts and rain dripping through the window, plus a single gasket which reduces cold transfer, water ingress, and noise pollution, and amazingly still provide excellent ventilation.
Another attribute of our uPVC windows is a thermal dam, which has been embedded on Pavvihaus's recommendation to reduce heat transfer.
Because of the specifications of the uPVC windows contours, they manage to maximise natural drainage and prevent moisture build-up.
These amazing uPVC windows are all manufactured on the feedback of the consumer, which we then provide innovative solutions for. In 2017, we feel confident of securing your Cambridge home, today.
Expertly Crafted Glass for uPVC Windows in Cambridge
Starting from the profile of the window all the way to when the glass is fitted, we are not skipping any details. Our glass supplier Pilkington provides the skills and materials for high quality uPVC windows in Cambridge.
Endeavour through our deluxe styles of glass for your Cambridge home courtesy of Pilkington.
Pilkington takes particular precaution in the privacy of your property, which is why our windows come in very exclusive styles and sizes' too. Ordering through our trustworthy team us means you can balance the exterior with the interior.
uPVC Window Styles
Casement windows are safely fastened by a Stay Guard device at the hinge, complete with Yale shootbolt locking and stainless steel friction that has been tested to 20,000 cycles for enhanced security.
They compromise security with stylish looks, which makes these the ultimate uPVC windows. Their ultra slimline sightlines give a larger area of visible glass, and the option for a chamfered rebate detail creates a simple, contemporary look.

French Casement windows have a bespoke European charm to add more character to your Cambridge home. The central mullion can be held open by a sash in the window to create an unrestricted view, with the easy-clean hinge providing low maintenance and versatile design. The hinge also opens a full 90 degrees to allow light to get in and produce more open window space.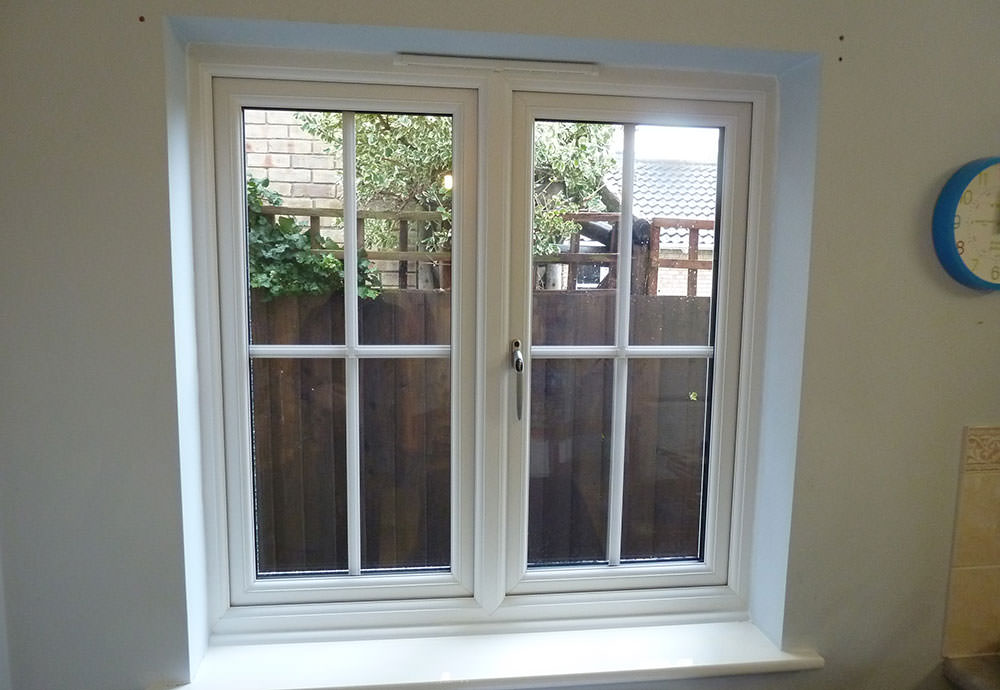 These windows are able to accompany any kind of home in Cambridge with its attractive and functional design. They too adopt a European aesthetic with clean, straight margins, integrating UNI-JET concealed gearing, which is stronger than outdated face-fix gearing, and much better looking.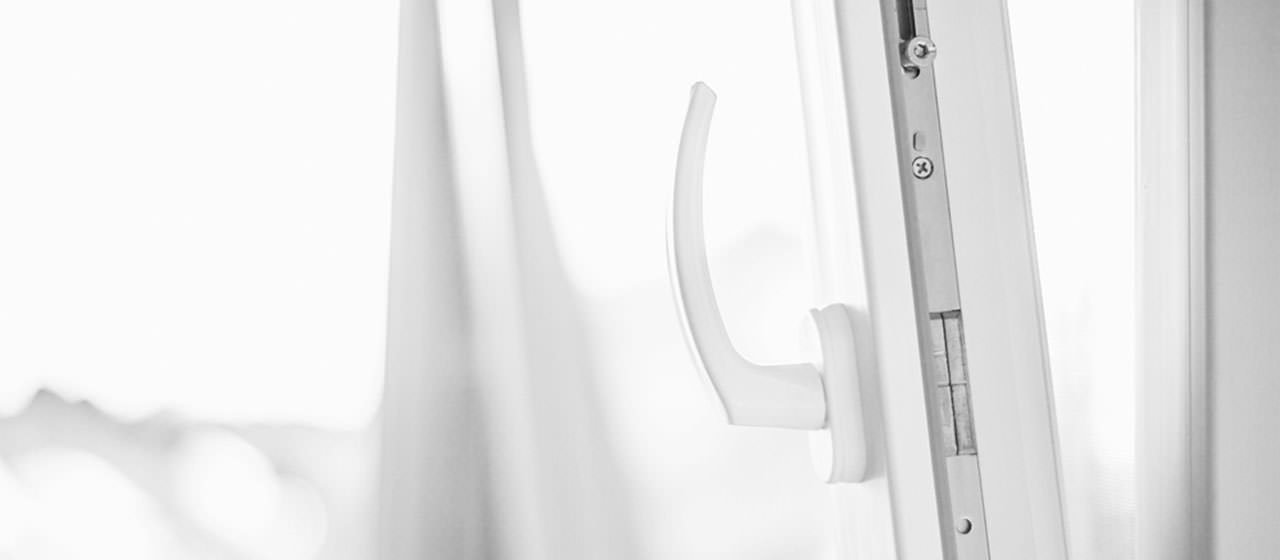 Our stunning sliding sash windows hold advanced locking systems for optimal security and extra peace of mind in your Cambridge property. They will increase the charm and the classic character of your Cambridge home.
This is achievable because with our sliding sash windows they effortlessly ameliorate previous uPVC window technology while preserving its simple, contemporary design. Spiral balances, for example, counteract the weight of the window for smooth operation, in addition, a built-in pivot bar allows tilt functionality.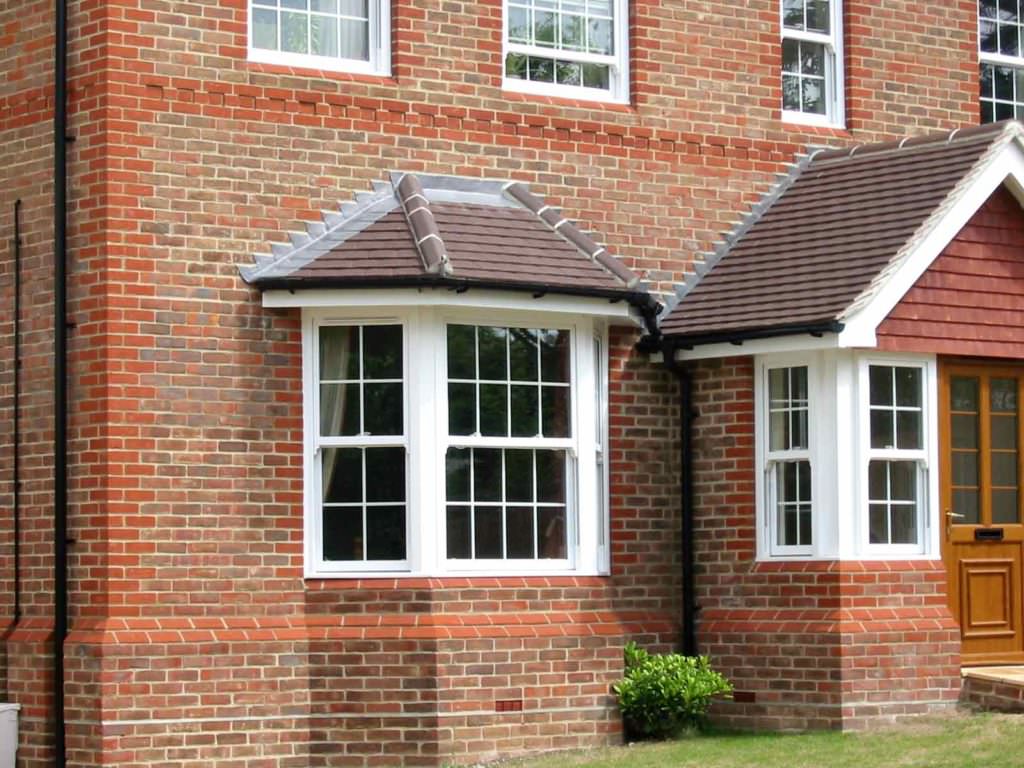 Window Repairs and Refurbishment
We concern ourselves greatly with your welfare, so for every uPVC window we provide in Cambridge, we promise to be compliant.
We have an excellent set of experts ready at hand to receive any formal complaints, and can even send a glazier immediately. Otherwise, you can rely on our customer service to have somebody attend whenever next best possible.
uPVC Window Prices Cambridge
Go ahead with your uPVC windows installation in Cambridge today by either visiting our online quoting engine for a quote, or contact us and our friendly team, as we'd be glad to help.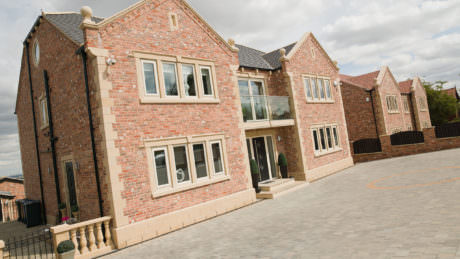 Superb Double Glazed Windows in Cambridge
Whether your Cambridge home is a period property, a new build, or something in between, you can transform its style and performance with new double glazed windows.
Double glazed windows are the ideal home improvement. They enhance the efficiency and the security of your property, while also providing a wonderfully pleasing aesthetic that complements the style of your home.
With double glazed windows from I Want Windows and Doors, you can be assured of high quality all round performance and a long lasting operation, making this windows superbly cost effective.
We offer such a great range of styles and designs, that we have written this handy guide to double glazed windows in Cambridge to help you find your perfect match.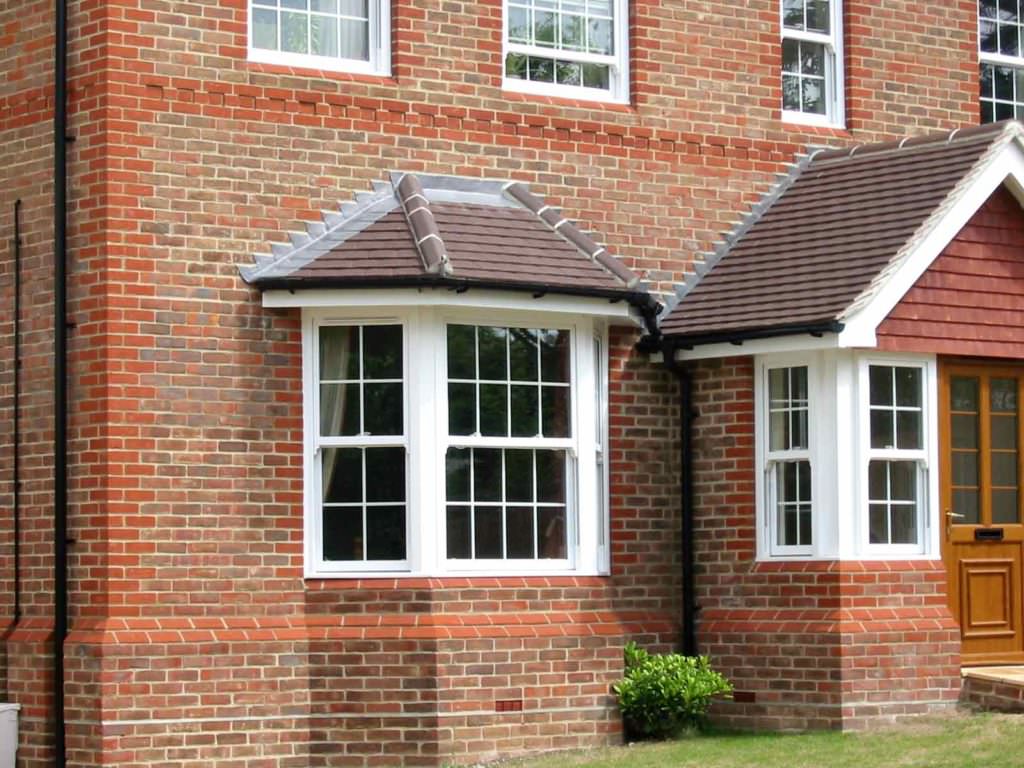 Impressive Energy Efficiency with New Double Glazed Windows
You will benefit from the most impressive energy efficiency when you choose new double glazed windows from I Want Windows and Doors. Our uPVC windows and doors are manufactured by Liniar, the market leader when it comes to thermal performance.
Every window in our range has an Energy Plus six chambered design, which works as a thermal barrier, ensuring that heat can't escape your home and cold air can't get in.
They are so brilliantly energy efficient, that these double glazed windows have achieved the highest Windows Energy Rating in the industry.
With our double glazed windows, you will benefit from a warmer home that keeps its temperature for longer, the best thing about this is, you will need to use less heating to stay cosy, so will save on your energy costs.
Our double glazed windows are a cost effective option for Cambridge home improvements.

Keep Your Home Secure with Double Glazed Windows in Cambridge
Protecting your property and family is a vital consideration with any opening to your home, and old, tired double glazing can leave you vulnerable.
With our state of the art double glazed windows, you will benefit in the latest innovations that are precision engineered to provide outstanding security.
Our windows have an internally reinforced profile, making them robust and rigid, so that they are almost impossible to break.
We then fit the very latest Yale locking systems as standard to ensure that your new double glazed windows will keep you and your family safe and secure.
Tailored Design – Modern Double Glazed Windows
Whether you are looking for an authentic timber replacement window, or a modern and sleek design for a contemporary home, there are a range of window styles and designs to suit you.
All of our double glazed windows can be customised right down to the last detail to ensure they complement the style and aesthetics of your Cambridge home. Choose from superb profile colours, natural woodgrain foils that offer a realistic alternative to timber, and stunning decorative glazing.
We even offer a range of hardware and accessories to ensure that your windows are completely perfect for your home.
Take a look at our summaries of the styles we offer and get inspiration for your Cambridge home improvements.
Stylish and elegant, the uPVC casement window is a traditional design that has been around for hundreds of years, yet still enhances the beauty of modern homes. It is one of the most versatile double glazed window styles and is extremely popular.
Looking for some country charm for your Peterborough home? Our lovely uPVC French casement windows are a superb choice. They add so much character and country cottage style to your property, as well as providing you with superb, unrestricted views.
Our amazing uPVC tilt and turn windows are highly sought after throughout Peterborough, as not only do they have a beautiful appearance, but they are incredibly practical too. You will benefit from safe ventilation and easy access to the outer glass, as well as a possible emergency exit with these double glazed windows.
For heritage homes and properties where authentic aesthetics are required, our uPVC sliding sash windows are the very best choice. They will enhance the period features of your home and give you all the benefits of modern uPVC will still providing the appearance of 19th Century design.
Double Glazed Window Prices in Peterborough
With double glazed windows from I Want Windows and Doors, you can count on unrivalled quality and performance. Don't just take our word for it! We provide a 10 year manufacturer's guarantee on all our double glazed windows in Peterborough to ensure you know that your home improvements will last for many years to come.
Find out more from our friendly team. They are happy to answer any questions you may have and will also help you to find the perfect windows for your home.
We also have an online window designer so that you can create your ideal windows and find out the costs at your leisure!