Window Repairs and Refurbishment in Peterborough, Cambridgeshire
Accidents and age can damage your double glazed windows, but here at I Want Windows and Doors, we can resolve those issues.
We offer window repair and refurbishment services to customers in Peterborough, Market Deeping, Stamford, Yaxley, Thrapston, Oundle & Corby that strives for the highest levels of quality. For more information, or to see how we can help you, contact us today.
Exceptional Window Repairs and Refurbishment
We have an amazing team of specialists that can help with problems associated with double glazing, including repair and refurbishment.
No matter what the issue, perhaps your glass is broken, or the window just won't shut properly, it's misting up, or you need a new locking mechanism - our highly skilled team will be able to help. Our glazier can come to you and assess the problem to work towards your window repairs.
It might be possible to solve the issue immediately, however, where necessary, we will measure up, and return with a duplicate of your existing unit. Sometimes, it's just a simple adjustment which is required for your window repairs.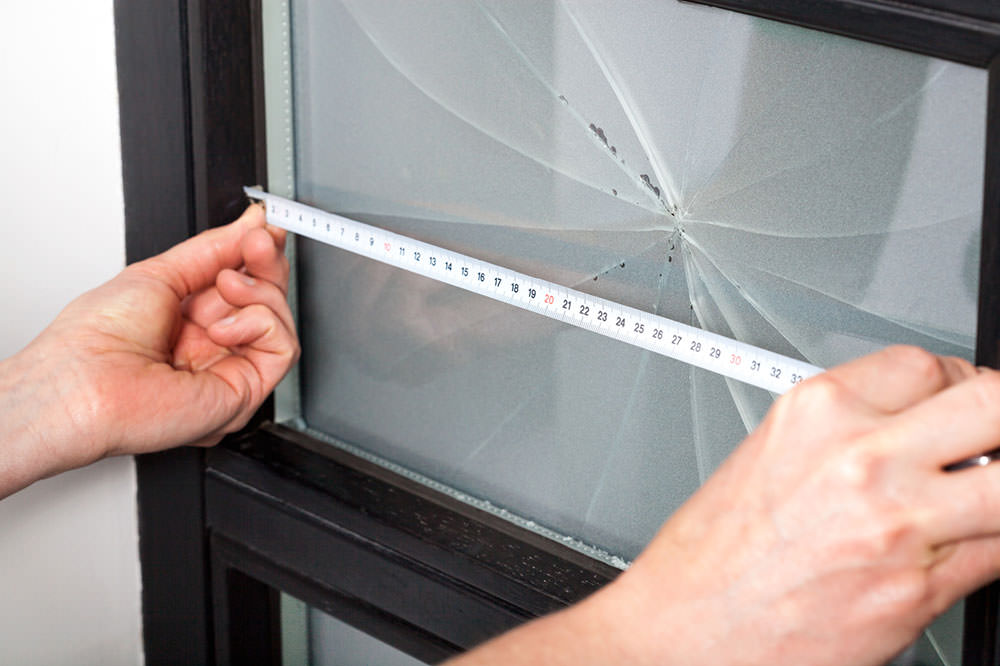 Emergency Window Repair Support
When there is a double glazing emergency, you need a fast, reliable and local service. I Want Windows and Doors are based in Peterborough and also cover Cambridge, Corby, Kettering, Oakham, Huntingdon, Wisbech, Spalding and the surrounding areas.
Should you have a window smashed during the night, it's vital that you take steps to maintain security. You can contact us, and we will respond immediately, arriving promptly to either board up your premises or make windows temporarily safe by de-glazing one broken side and/or applying safety film to hold broken glass together. We will then take the necessary steps to ensure you get double glazing repairs swiftly.
We aim to be on-site as quickly as possible whatever the size of the job and ensure your security is upheld. Once our base is open, we can discuss with you and arrange the replacement of broken glass, whether that's in windows, doors, shopfronts, roofs or conservatories, with all types of single or double glazing.
Window repairs must be done as quick as possible. By leaving any double glazed installations in a broken state, you will be significantly affecting the performance of your home. Security and thermal performance will be severely compromised, and the aesthetics of your home will become uninviting. Get in touch with us today for more information on window repairs.
Fast Window Repair Turnaround
We stock, cut and process a large selection of glass products for window repairs, including float glass and a range of Pilkington patterned and decorative glass. We also provide laminated, toughened and safety glass. All glass is supplied cut to size.
If we do not have a particular glass or pattern in stock, we will endeavour to supply stock within a few days. When we receive a window repairs job, we will do everything in our power to ensure that you can get your new profiles and glazing – whatever you need – as quickly as possible. We take double glazing repairs seriously, so please get in touch as soon as an issue arises.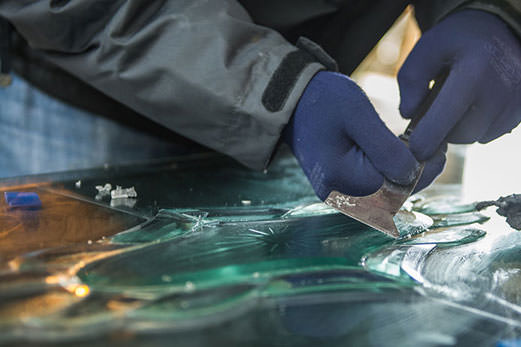 Reliable Quality
All our glaziers are skilled and experienced with window repairs and replacement in both commercial and domestic properties, including uPVC windows. You can rely on them to provide high-quality service and our installations meeting the highest standards.
Our reliable quality doesn't end there, as the glass we fit conforms to, or exceeds the latest British standards for energy and safety. This means that you will hopefully see a reduction in your energy bills without having to invest in a full unit to be fitted in its place. Our window repairs are one of a kind.
By repairing common issues with double glazing, we can make sure that our customers get the best out of their money. We offer a fast, friendly and reliable service so that you won't be waiting around for new double glazing.
Window Repairs Prices Peterborough
We have a knowledgeable and helpful team ready to discuss your double glazed windows repairs or refurbishment. They are happy to guide you through the available options and to provide you with a unique and tailored quote. Whether you need us in an emergency, or for a day to day issue, we are here to help.
We do window repairs in Peterborough, Yaxley, Market Deeping, Stamford, Oundle, Thrapston, Corby, Kettering, Oakham, Huntingdon, Cambridge throughout the surrounding local areas.
Contact us for more information and to get your window repairs and refurbishments price. We are more than happy to answer any of your questions, so please do not hesitate to get into contact with us today!