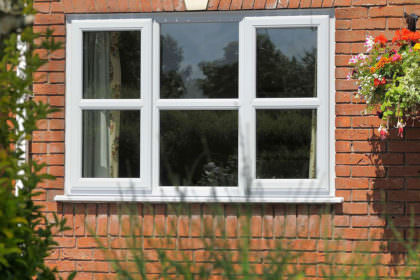 Stunning uPVC Windows in Peterborough
You can completely refresh the look of your Peterborough home with replacement uPVC windows. I Want Windows and Doors offer a wide range of superb double glazed windows that offer exceptional performance and will improve both the efficiency and the aesthetics of your home. Read on to find out more about our fantastic uPVC windows in Peterborough.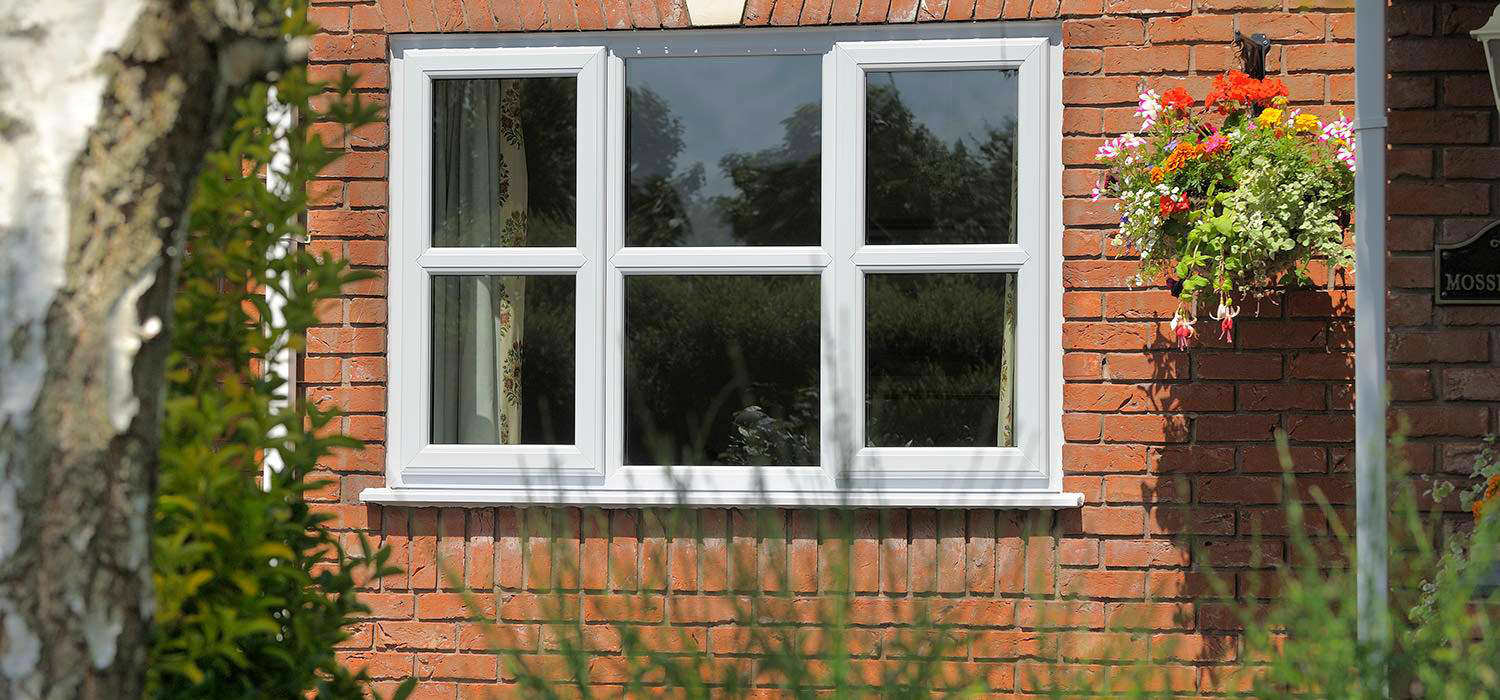 Why Choose uPVC Windows?
When you are looking for replacement double glazing in Peterborough, you can't get much better than our uPVC windows. Designed and manufactured by Liniar, our windows offer superb quality.
These exceptional double glazed windows come in a variety of styles and designs, but every one of them offers fantastic performance. Our uPVC windows are energy efficient, highly secure and completely weather resistant.
Each one has unique design features, enabling you to choose the perfect uPVC window for your Peterborough home.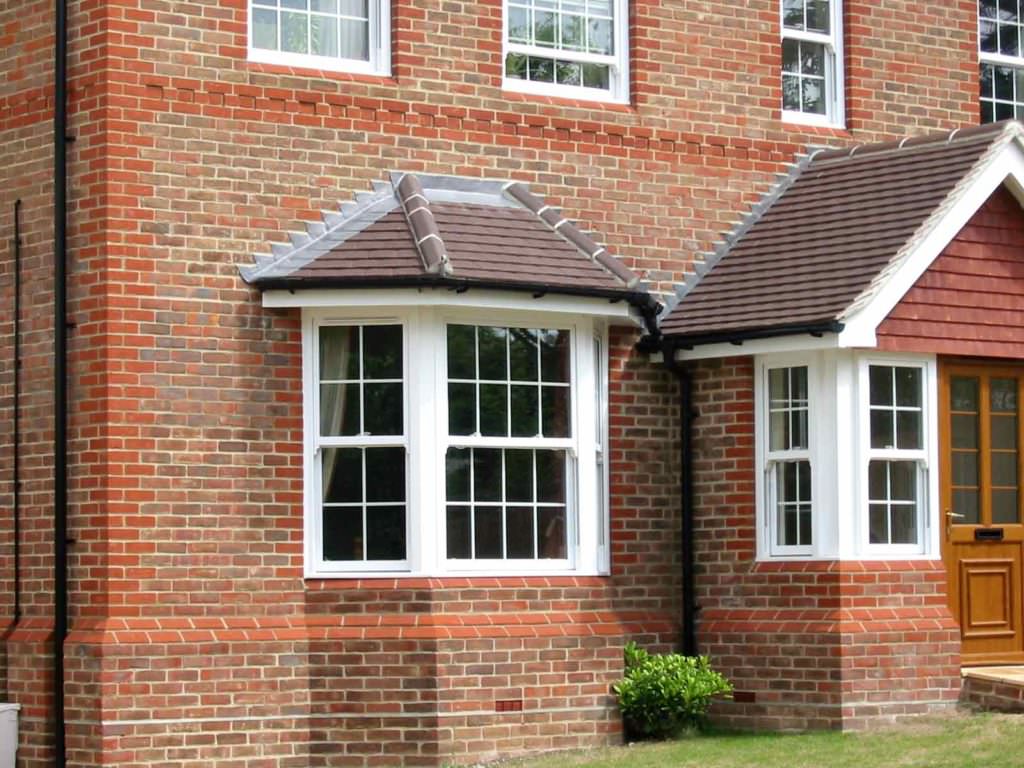 Delightful Window Styles
I Want Windows and Doors are proud to offer Peterborough homeowners a range of uPVC windows styles. This gives you so much choice and enables you to find the perfect match for your property.
Every one of our uPVC windows can be tailored with profile colours, woodgrain foils, decorative glazing and accessories to create the ideal finished look that complements your home and reflects your tastes.
We've summarised each of our uPVC window styles so that you can get some inspiration for your home improvements in Peterborough. If you would like to find out more about any of our double glazed windows, then please visit the windows section of our website where we provide greater detail.
Casement Windows
uPVC casement windows are the perfect choice for when you are looking for a crisp, clean finish. They offer a streamlined appearance that oozes contemporary styling.
They are versatile, and with the right finish, they can be ideal for any type of property from any era.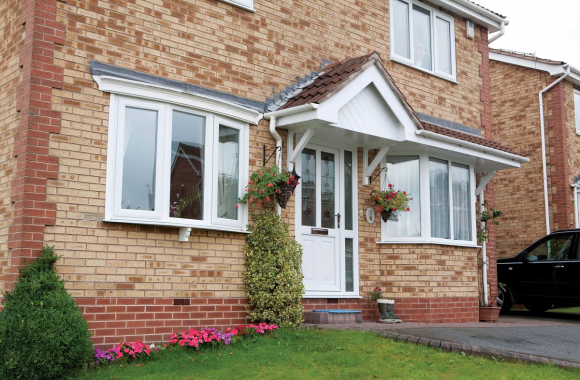 French Casement Windows
For a delightfully charming look to your home, that offers extensive views, uPVC French casement windows are perfect. They open wide, giving you an uninterrupted outlook. Our uPVC French casement windows are the best option for when you want to add character to your home that is enhanced by European style.

Tilt and Turn Windows
For exceptionally practical windows, nothing matches the functionality of uPVC tilt and turn windows. These double glazed windows provide a neat and clean cut aesthetic.
This is combined with their superb practicality, offering safe ventilation, easy cleaning and an emergency exit for your Peterborough home. Perfect for upper floors or high rise buildings.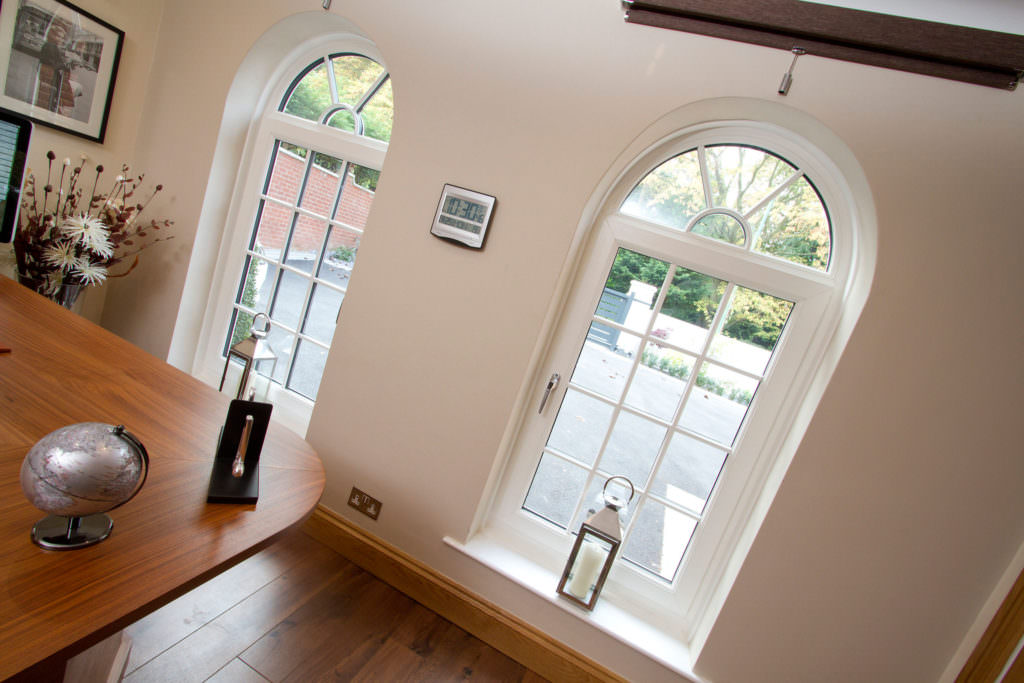 Sliding Sash Windows
The beauty of our uPVC sash windows lies in the 19th Century replica design. These windows are great for period homes, as well as any age property where character and charm are required.
They can are designed to be completely traditional but with all the benefits of modern technology. You can create an even more authentic finish with a range of decorative period accessories.
Energy Efficiency
Our uPVC windows in Peterborough are designed and manufactured by market leading uPVC manufacturer Liniar. This means that they have the benefit of Liniar's innovative profile design. Liniar double glazed windows have a multi-chambered profile, with a minimum of six chambers. This clever profile system enables these uPVC windows to be supremely energy efficient. Warmth is trapped within your home by the insulating barrier, and cold air can't penetrate.
Your home will be warmer for longer when you choose our uPVC windows, and because of this, you will need less heating. In turn, your energy bills will be lowered. Energy efficient double glazing is also great for the environment, as it helps to lower your home's impact and its carbon footprint.
Our uPVC windows from Liniar excel in this area, and are able to achieve a Windows Energy Rating of A+14.
Safe and Secure
Your Peterborough home will be protected by our uPVC windows. Not only is the profile made from super strong uPVC, but these windows are also fitted with fantastic locks. Every double glazed window we offer to our Peterborough customers is fitted with a
All double glazed windows we offer to our Peterborough customers are fitted with a high security Yale multipoint locking mechanism. This ensures that our windows offer supreme security.
You can be confident that your family and property are thoroughly protected from intruders with our uPVC windows. They are so high security, that they have achieved Secured by Design accreditation. This police preferred specification means that they have been tested to the limit to ensure they offer excellent security performance.
uPVC Windows Prices, Peterborough
I Want Windows and Doors offer exceptionally competitive double glazed windows prices to our Peterborough customers. We are proud to be one of the leading installers in the Peterborough area, and this is due to our reputation for quality combined with our cost effective uPVC windows quotes.
Why not visit our online quote calculator? You can have a tailored uPVC windows guide price almost instantly. It's completely free and there are no obligations, giving you simple access to value for money double glazing quotes.